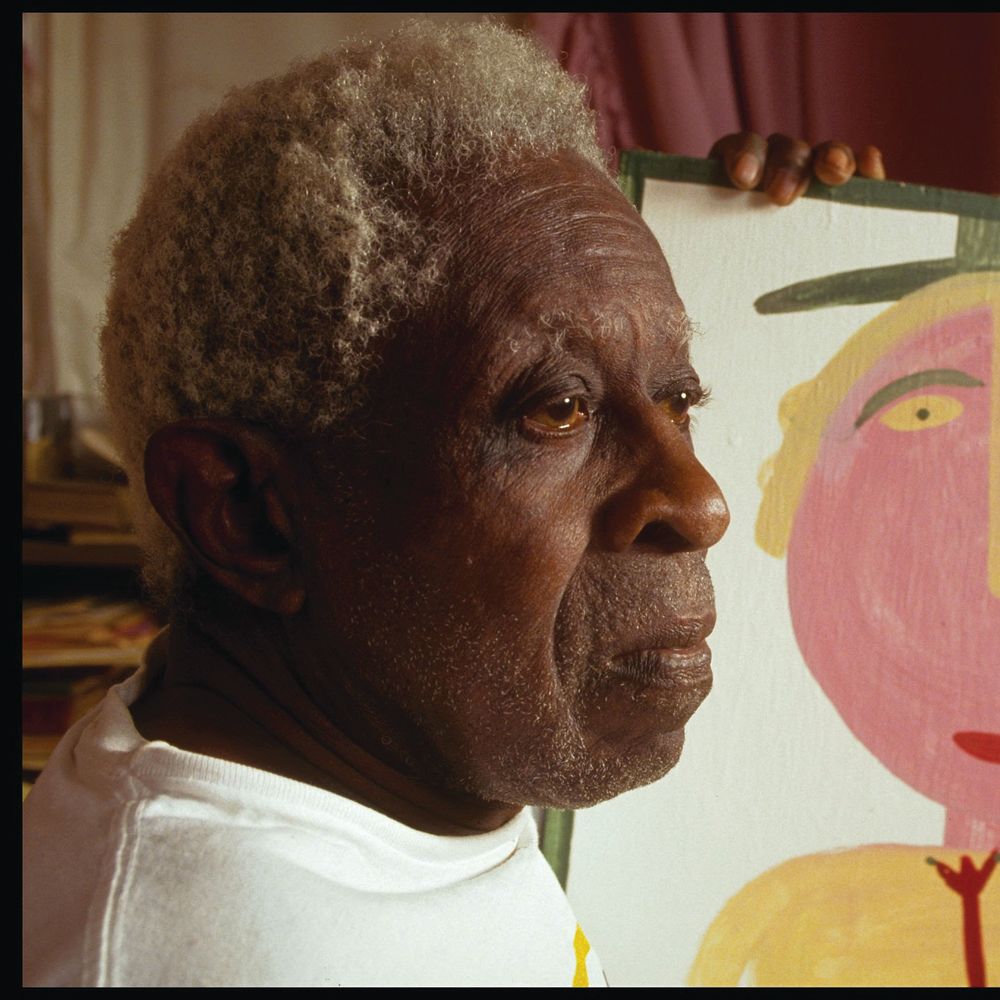 Mose Tolliver Artwork
Take 30% off catalog prices
Pieces from his early years (1980's and early 1990's) for sale. These pieces are from the collection of a Troy family whose father befriended Mose Tolliver early in his painting career.
The art is available for viewing at the Johnson Center for the Arts.
Find something you want to purchase but don't live near Troy, AL? E-mail arts@jcatroy.org for more information and to finalize the sale. The buyer pays for shipping and packing along with applicable taxes.
Please remember that Mose T painted on found materials. Therefore, sizes are approximate.