Current Exhibits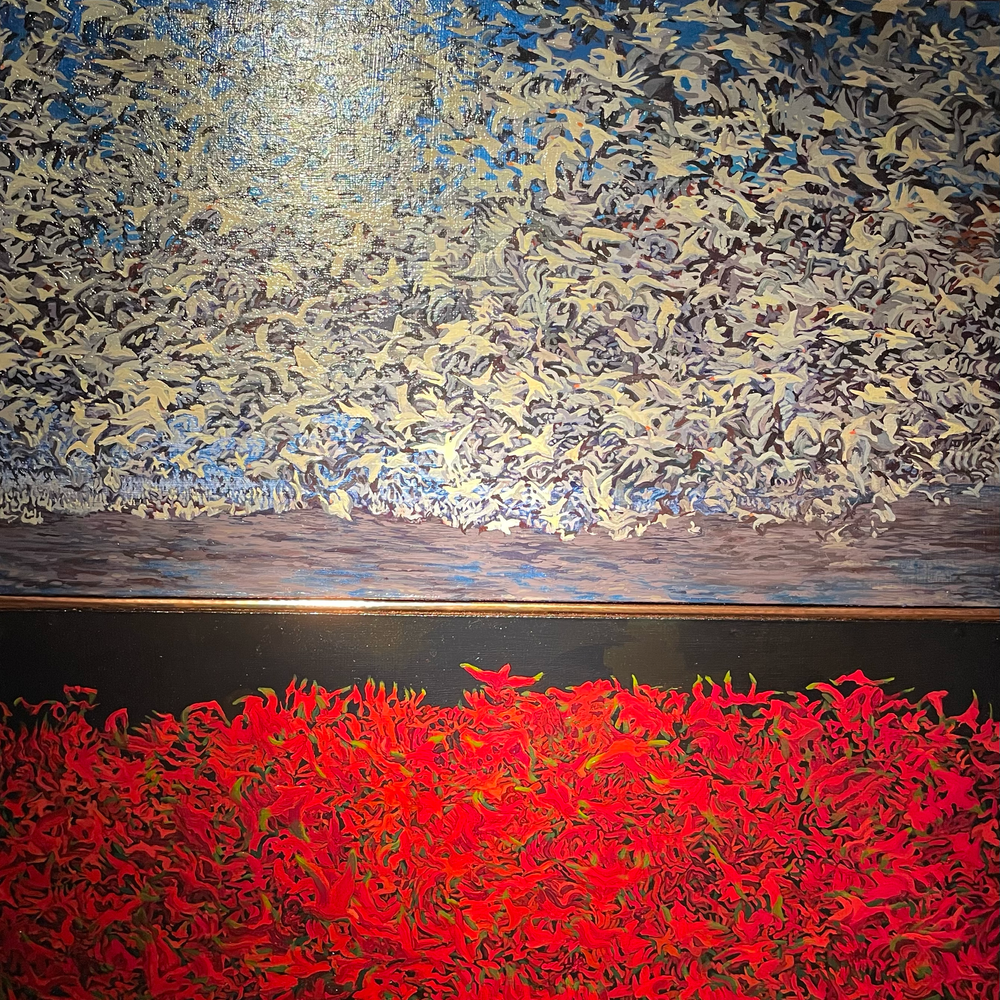 It Remains to be Seen
Amy Feger
Join us for an artist reception and talk by Amy Feger, from Montevallo, AL. Her paintings are inspired by the changes she finds in nature (throughout the country) and the impact of humans to the ecology of the land. Her work sometimes depicts a traditional style landscape, and other times evokes a feeling of tenseness through her use of bold color and storytelling in her work. One thing is for sure, once seeing her work and then hearing her experiences, you will not view it again in the same way.
Reception - Thursday, June 8th from 5-6 pm in the Johnson Center's Saunders, Brantley, and Chapman Galleries located in the Lower Level. Artist presentation from 6-7 pm. Refreshments served. 
To and Fro: Wandering the Halls of Past and Present
Cynthia Wagner
Cynthia Wagner's work is complex and storied, she draws inspiration from old photographs, architecture, and histories. She then uses her imagination and color theory to present works that are luminous and vibrant with a much more modern feel than the timelessness of the subject. Her works on display include hand-marbled papers, sculpture from found objects, photographs, and paintings.
Reception - Thursday, July 27th from 5-7 pm in the Gibson and Kirk Galleries. Refreshments served.